This page is dedicated to antique Music Pouches. As far as I know, this is an area of music history that has not yet been researched in depth. This page may be the only source so far of compiled music pouch data.
My research has so far revealed that leather music pouches were widely used as early as the 1850's and possibly earlier. I also know of no one currently making music pouches. For this reason I started making music pouches myself. If you, or your band, would like custom made music pouches made, please contact me at Eric@HornCollector.com.
Needless to say, this page is a "work in progress" and any help that you can provide in this research project would be greatly appreciated. If you have information in regards to this area of research, please email it to me at Eric@HornCollector.com.
Thanks in advance for any information that you send my way! I will credit your name to any information, (photos, musician catalogs, . . . ), that you send to me to post on this webpage.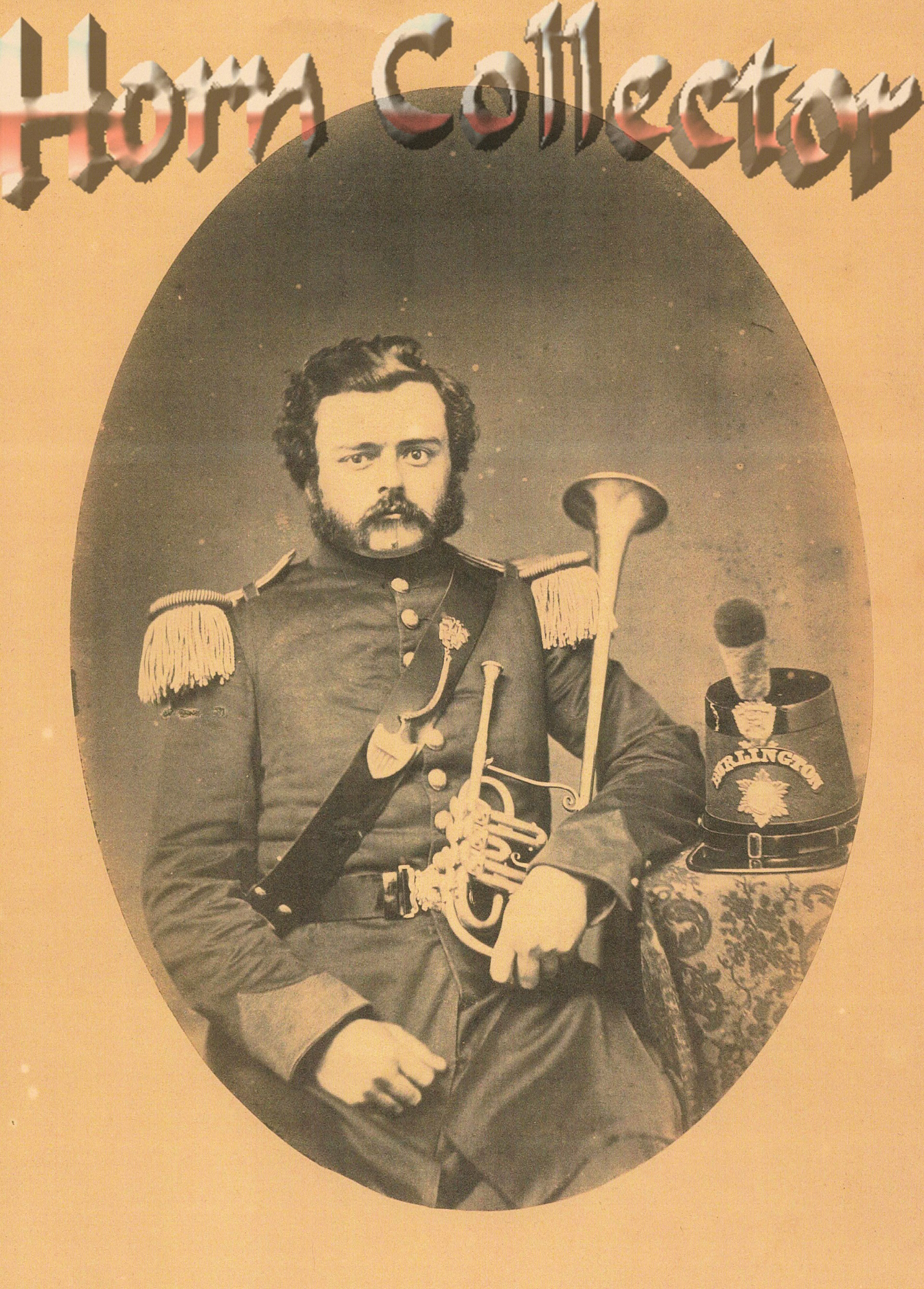 Photos of Musicians with Music Pouches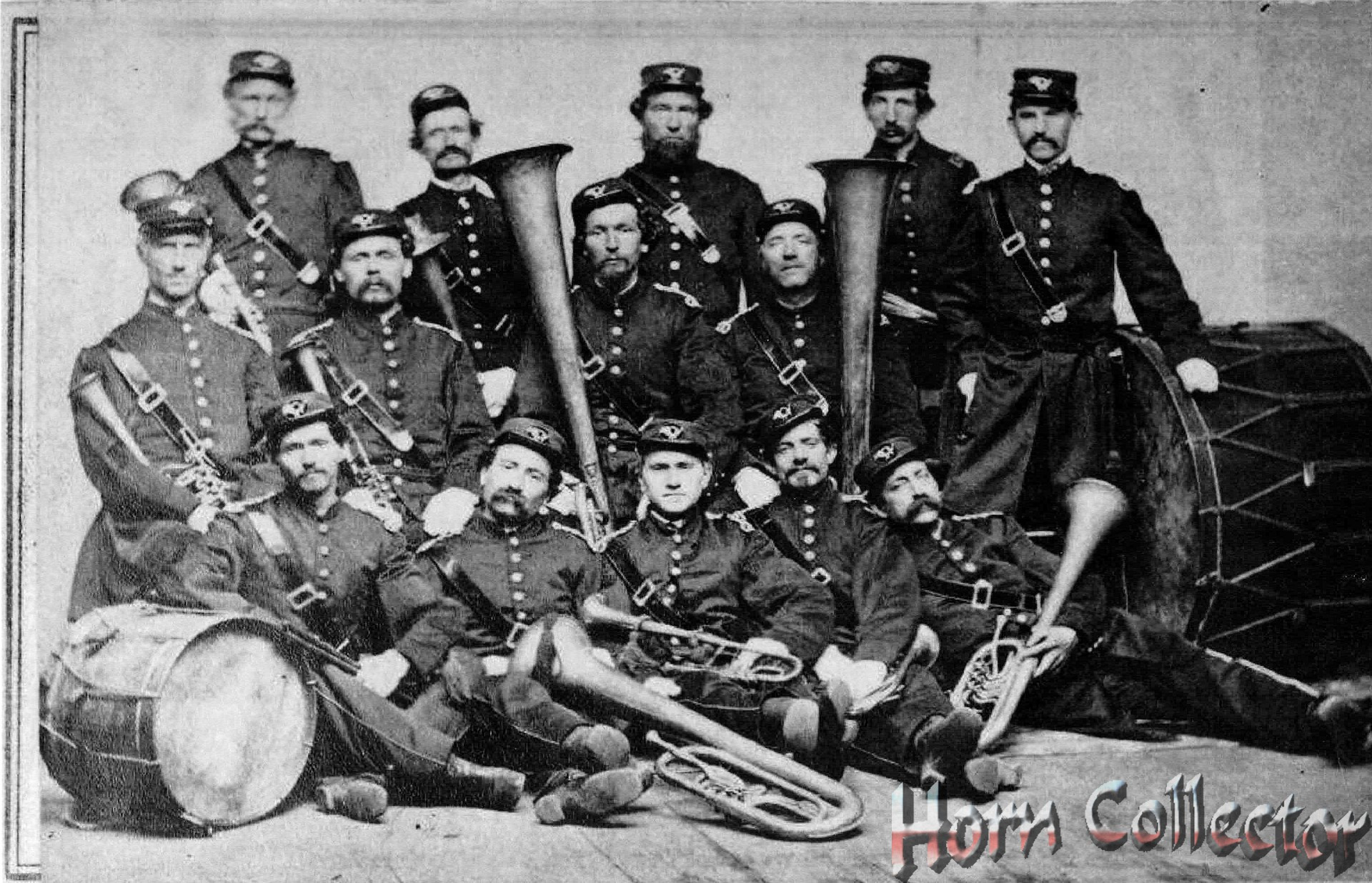 Photos of Bands with Music Pouches